"Viking Voyage Large Motorcycle Sissy Bar Backpack" during Bike Night all season long! Giveaway on September 21st ad the final bike night. Make sure to Checkout Viking Bags for Motorcycle Luggage and Parts, and for Fitness apparel please check Elite Sports and Born Tough"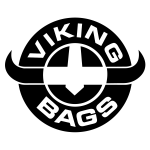 Rock'n'Blues Bike Night is Thursday, June 15th from 6-8:30pm. On stage this week is High Horse, playing all your favorite classic rock hits.Thank you to our Sponsors:The Kantor Gullo Law Firm Gowanda Harley-Davidson® Hard Tales Magazine JC Seneca Foundation Cyberspokes.com If you would like to become a vendor or sponsor at this event contact Erika at 716-934-5130 or erika@nativepride.com for more information!
Park and walk around our" bikes only" lot filled with the best looking Bikes in WNY, and take your chance at winning a "Best Bikes" Award every 3rd Thursday of the month. Gowanda Harley-Davidson® will be giving away a FREE TIRE to the winner of the GH-D® Burnout Pit Contest, free to sign up at the Native Pride Table. Enter the Tallchief Diner Chicken Wing Eating Contest! Test your wing eating skills against 4 other people to see who can eat the most wings, with clean bones in 97 seconds. Winner qualifies for the Biketoberfest giveaway, must be 18 to enter. Sign up for a chance to qualify for the Trip for 2 to Biketoberfest Giveaway in Daytona, FL; giveaway on September 21st, you must be here to qualify and win! We will pick 50 names to qualify each night – check the table for your name and get your qualifiers card.   Any cigar lover should check out the huge Tallchief Cigars walk-in humidor that is full with hundreds of styles & brands for sale and special giveaways throughout the season. "Put a little Pride in your Ride," and fill up your bike, car or truck with the best priced fuel for miles during Rock'n'Blues Bike Night at Native Pride Travel Plaza! Located right off Exit 58 on the NYS I-90 at 11359 Southwestern Blvd. (Rt. 20) Irving, NY 14081.
Thank You To Our Sponsors