Rock'n'Blues Bike Night is back!!
On Thursday, July 23, 2020 from 6 – 9pm, Rock'n'Blues Bike Night will be in our side lot hosted by 97 Rock's Anita West Music will fill the parking lot by Steelhorse playing all your Southern and Classic Rock hits. Due to Covid-19 please check back here or visit our Facebook event to stay updated on our guidelines.
Bikes will be spaced out and masks will be worn but one thing that hasn't changed is the Gowanda Harley-Davidson Burnout Pit, somebody will be going home with a FREE tire! We will be giving out bike awards and signing people up to win a Trip for 2 to Biketoberfest Giveaway in Daytona, FL! You can grab a bite to eat off the grill and we will have the 50/50 hosted by It Takes a Tribe – A Foster Care Service Project. Get your cigars and fireworks at the event! Stay until the end to enjoy our Fireworks show to close the event!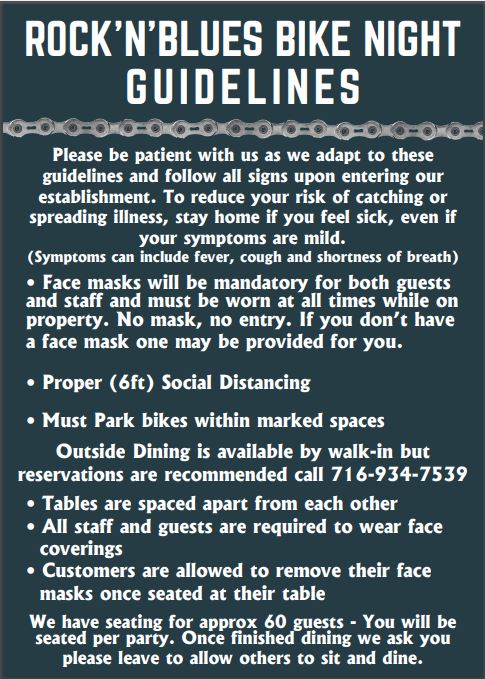 Thank You To Our Sponsors