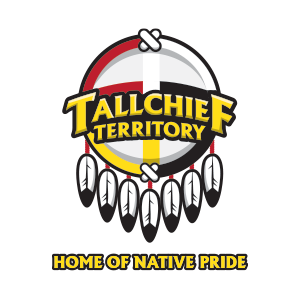 On October 12th, we celebrated Indigenous Peoples' Day. As background, this special day began in California in 1992 as a way to celebrate and honor Native people, our histories, and our cultures. It has since become an official holiday in 14 states including Alabama, Alaska, Hawaii, Idaho, Maine, Michigan, Minnesota, New Mexico, North Carolina, Oklahoma, Oregon, South Dakota, Vermont, and Wisconsin and the District of Columbia, as well as in more than 130 cities, and growing numbers of school districts.
This year at Native Pride, we have been celebrating the 25th anniversary of our business by honoring the history of J C Seneca and his Tallchief Family. We began in July by renaming and rebranding our Company as Tallchief Territory, Home of Native Pride, including an image of a medicine wheel as a meaningful part of our Native culture.
We made that change to honor JC's great, great, great grandfather, Tallchief, who started the Tallchief/Seneca Family ancestry on this land in the mid 1700's. We have also been adding historical images of JC's family onto the walls of our newly redone Tallchief Diner to further recognize his heritage.
Our plan is to close out this 25th anniversary year with a Tallchief Haudenosaunee Heritage Day & Smoke Dance Contest on Saturday, November 7th 9am to 7pm in the newly created Tallchief Outdoor Event Center behind Native Pride Travel Plaza.
So, on October 12th we dedicate it to honoring Native people, we at Native Pride join with individuals across the land to celebrate Indigenous Peoples' Day. We are also dedicated to honoring Native history, traditions, and cultures every day, as a way remembering our past and working toward a better future.